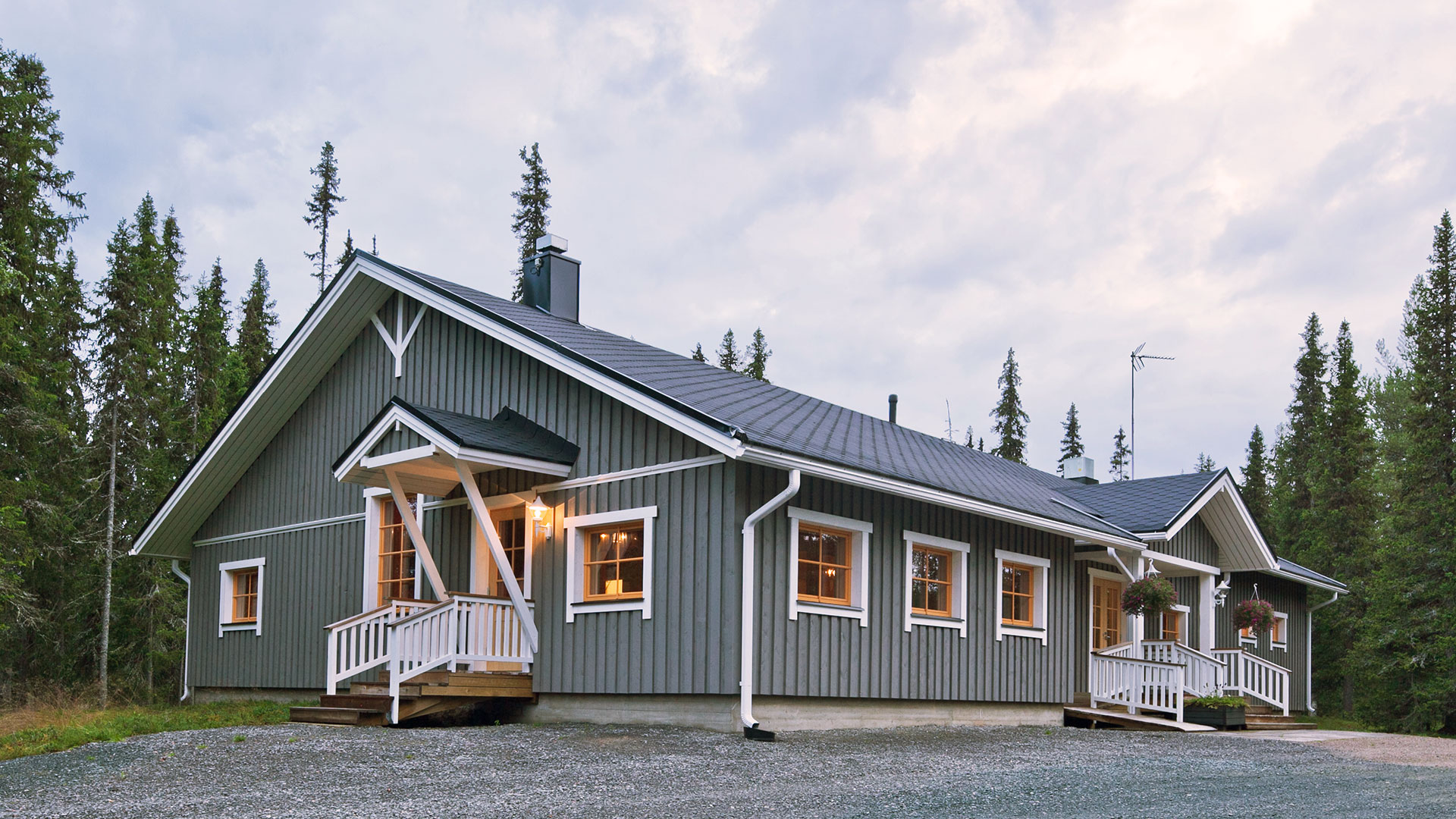 Wilderness Restaurant Huilinki
Wilderness Restaurant Huilinki's spacious dining room seats 70 guests, and offers a perfect setting for meetings, family events and evening parties.
The Huilinki interior is furnished in a traditional Finnish style. The rustic atmosphere is enhanced by the sound and scent of flames coming from an indoor campfire site, which is situated in the centre of the dining room. There is also a roomy sauna lounge which is perfectly suitable for relaxing and having a nice evening with friends.

The Huilinki meals are carefully prepared in our restaurant kitchen from fresh, local ingredients. The fish and wild berries we use come from the surrounding lakes and forests. The Huilinki sautéed reindeer and reindeer soup are delicious, and our kitchen offers you many other tasty venison dishes as well. Huilinki is a private restaurant, so an advance reservation is required. Reservations tel. +358 400 284 722.

Jälkiruokaa oman metsän marjoistaMany snowmobile routes run conveniently near Huilinki (5 km to Ritakorpi-Suolavaara crossroads), so it is easy for groups to come and enjoy a nice meal in the middle of a busy snowmobiling day. The entrance hall of Huilinki is very roomy and therefore especially suited for large groups of visitors. There is also plenty of room for overcoats in the cloakroom.

We also serve soups or campfire coffee and snacks in the Lappish hut by the lakeside.